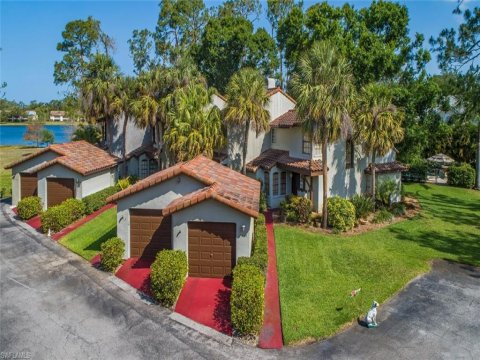 View All Kings Lake Listings
Amenities:

Tennis

Bike Path

Pool

Underground Utility
Kings Lake Community
Kings Lake Community is a waterfront community of homes and condominiums. Surrounded by a gorgeous view only the natural flora and fauna of Florida could provide, one will be in awe of the 3 different sparkling lakes on the premises. Featuring a resort-style pool and spa residents can soak up the sun on the lounge chairs 365 days a year.
Kings Lake is conveniently close to downtown Naples. The beaches of the coast are some of the best in the country and have a magical sunset you can't miss out on. The Naples Pier, newly renovated after hurricane Irma is another attraction you cannot skip. Take an Ice cream from 5th Avenues Regina's down the pier as you observe dolphins playing nearby. When you are famished after a long day at the beach 5th Avenue has the top quality food that never disappoints, lined on either side of the street.
Naples has ample opportunities for shopping and activities for the entire family. The Coastland Center Mall has 118 stores to chose from and the Waterside Shops have 61 including shops like Kate Spade, Barnes & Noble, and Apple. Besides shopping, there are activities to enjoy all throughout the city of palms. The Naples Zoo, Botanical Gardens, and Beacon Bowl are just few examples of activities you can enjoy on any given day.
Naples is one of the safest cities in the country and the happiest. Locals learned the secret a long time ago, so why not chose a spot that keeps you content?
Amenities
Tennis
Bike Path
Pickleball
Underground Utility
Pool
Whirlpool
Picnic Area
Nature Preserve
Social Events
Clubs
Nearby
5th Avenue
The Naples Players
Ocean Prime
VERGINA Restaurant Naples
Alberto's on Fifth
3rd Street
Tin City
Riverwalk
The Dock
The Naples Pier
Naples Beach
Vanderbilt Beach
Wiggins Pass
Waterside Shops
The Coastland Center Mall
Barnes and Noble
Publix